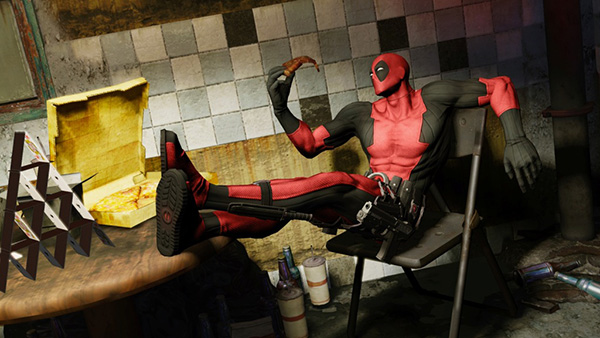 Activision's new Marvel comic adaptation, Deadpool, is getting some pre-order DLC from Gamestop/EBGames and Amazon. As is the case with almost every major title these days, pre-order bonuses are digital and include both game content and media.
Here's what you get if you choose GameStop/EBGames:
Two bonus maps – GRT Plaza and Inside the Tower – to Deadpool Challenge Mode.
Two bonus costumes, D-Pooly and Uncanny X-Force suits. The costumes can only be used in the unlockable Infinite mode that includes global stats-tracking.
Exclusive digital wallpaper (U.S. only)
Midnight launch party at the GameStop store which gets the most pre-orders. (U.S. only)
If you go the slimmer Amazon route:
$5  Amazon credit towards select Marvel graphic novels.
Exclusive digital wallpaper and digital cover sleeve.
Deadpool is being released on June 25 for the 360, PS3 and PC.