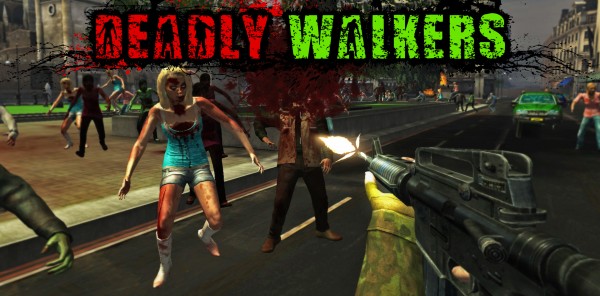 Remember the olden day zombies that shrugged off all damage except head shots? Tired of the new age fast zombies sprinting straight towards you like candy-crazed children after their next sugar fix? Developers Animantz and Dysotek seemed to on both accounts with their newly announced Deadly Walkers.
Being developed for both PC and Mac, Deadly Walkers brings the undead hoard back to square one and headshots only. Players will find themselves in London as the sole soldier left in the city tasked with finding Patient Zero to get a blood sample, so scientists can develop a cure.
Currently with a TBA release date of sometime this year, the developers have given the gory details on some of the key features:
Single player, with possible multiplayer through Kickstarter or Steam Greenlight
3D graphics with motion capture animation
Soundtrack and voice actors to fit the experience
9 levels, taking place in London
Story, complete with NPCs and both main and side missions
Gameplay, packed full of hordes of zombies
Both melee and guns to take on the undead
Achievements and worldwide leaderboards
Subtitles, translated into 12 languages
While it may be a little early, as the Kickstarter and Steam Greenlight are still being set up, players can still check out what there is so far in the trailer embedded below and the Deadly Walkers website HERE.