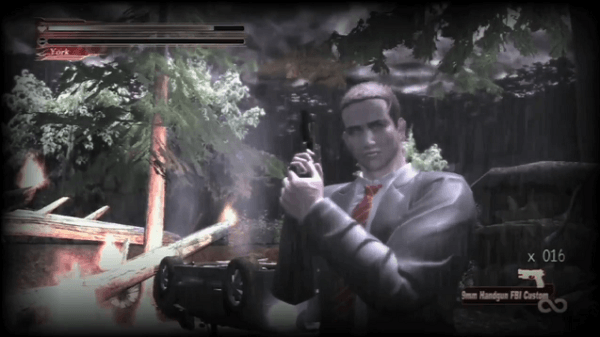 After the release date was announced for Rising Star Games' Deadly Premonition: Director's Cut there was only one step left to finish the game, Certification. Well, the game has went, come back, and gone gold meaning that anyone that had pre-ordered the game have no worries about delays.
Coming exclusively to the PlayStation 3 and PSN, Deadly Premonition: Director's Cut will finally cross the console gap outside of Japan. Originally only released on Xbox 360 everywhere else, the Director's Cut includes a variety of features to help make up for the lost time. With a new scenario for players to play through, to HD graphics to improve texture quality, reworked controls for a better experience in combat, and brand new downloadable content.
Now that the game has reached gold, bonuses have been added to those pre-ordering the game through Amazon and GameStop. Those going through Amazon will receive the exclusive Field Ops Suit, which players can use to increase HP and Attack Power by a factor of 3. While those pre-ordering at GameStop will get the exclusive Espresso Suit, that will grant an 3X increased tolerance to Hunger and Tiredness.
Deadly Premontion: Director's Cut will be releasing for PS3 on April 30th, so players wanting to get those pre-order bonuses should check out their retailer of choice before then.