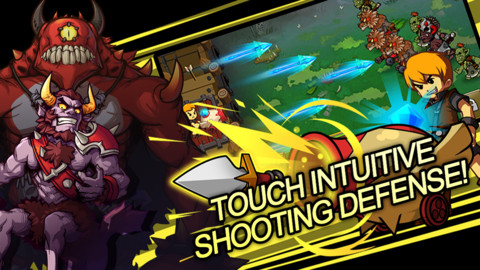 GAMEVIL announced the release of their latest title developed by COCOSOFT, Colosseum Defense. The game is a castle defense twist on COCOSOFT's existing Colosseum franchise. The cartoon styled game will require players to build and upgrade defenses while attacking oncoming waves of enemies with weapons and magic. There are plenty of items of varying stats to collect including several legendary items. Players are able to equip up to three weapons at a time.
"We are excited to launch Colosseum Defense on App Store," stated Kyu Lee, President of GAMEVIL USA, "The game offers a more casual game with clear game progression that will have players engaged for hours."
Colosseum Defense's development was funded through GAMEVIL's ten million dollar partner fund. The game is free to play and is available on iPad, iPhone, and iPod Touch.