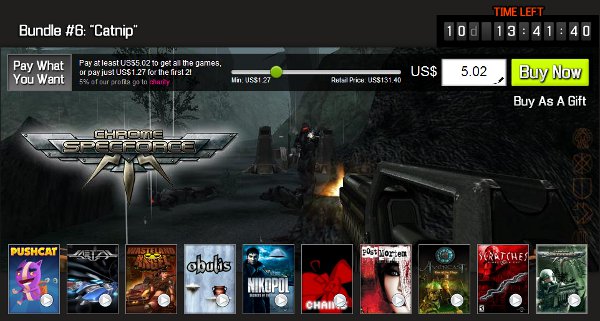 Last week the Catnip Bundle from Bundle Stars was announced HERE with one small hiccup for those wanting to know exactly what they were getting. The Bundle, at the time, included two mystery games and while it only required a little more than $5 knowing all the games in the bundle can make the difference.
But the mystery is over now, as Bundle Stars has revealed the final two games of the Catnip Bundle, Scratches: Director's Cut and Chrome: SpecForce. While Scratches is a mystery horror, Crome: SpecForce is an FPS and sequel to the original Chrome, from developer Techland the makers of the Dead Island series.
Players that are interested in picking up Scratches: Director's Cut and Chrome: SpecForce, plus the eight others included in the bundle (Pushcat, Metal Drift, Wasteland Angel, Obulis, Nikopol: Secrets of the Immortal, Chains, Post Mortem, and Avencast: Rise of the Mage) for cheap just have to pay at least $5.02 HERE. Though players should act fast as the offer only has a little more than 10 days remaining as of this writing.