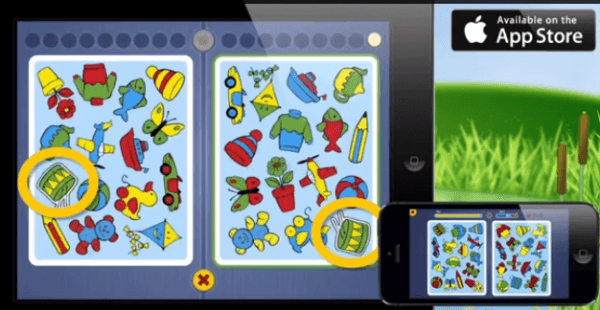 Application Systems Heidelberg is excited to announce that an English version of their iOS title, Catch the Match, will be available on April 18th for $0.99 on the App Store.
Catch the Match is an app designed to stimulate our mental processing through repetitive memory exercises. As the title suggests, the objective of the game is to catch and match the most correct pairs within the time limit. The app consists of 15 cards that each have the same 15 objects, altered by different colour schemes and various locations. Each player is shown two cards at a time, the one who is able to recognise the only object that has the same pattern on both cards is rewarded by keeping one of the cards.
Catch the Match is perfect for gamers who are looking to improve their quick thinking skills in single player mode or take on a challenge in multiplayer mode against family and friends.
Check out the trailer below to test your own pattern recognition abilities!