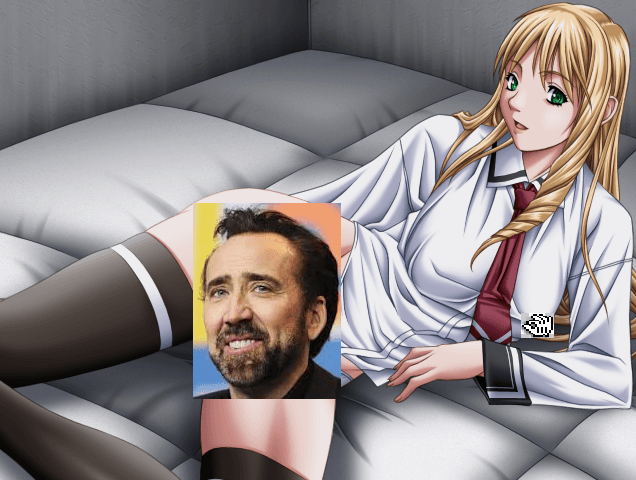 Activesoft have revealed today that their fan favourite Eroge Visual Novel, Bible Black, will be appearing on both the Wii U and 3DS systems courtesy of Nintendo. What is interesting about this release is that it goes completely against Nintendo's softcore family friendly image. Although, some can argue that Nintendo have been trying to capture more and more of the hardcore market as of late. However, this is kind of pushing the term "hardcore" a bit far.
Bible Black is best known for its Anime adaptation of the same name. The Anime series featured a fairly large amount of futanari (chicks with dicks) hentai scenes which lead to a massive cult following. What is interesting though is that game itself wasn't as big on the futa, it was only really one or two characters.
Activesoft have revealed that each version of the game will have interactive controls using the touchscreens available to both consoles. However, 3DS users will have slightly reworked artwork in order to take advantage of the devices 3D capabilities. Also mentioned was a touchscreen based simulator where players are able to feel up or fondle various female characters in the game.
Be sure to check out the official BoxArt for the title below.
Capsule Computers acknowledges that this information is entirely false and is intended as an April Fools joke.