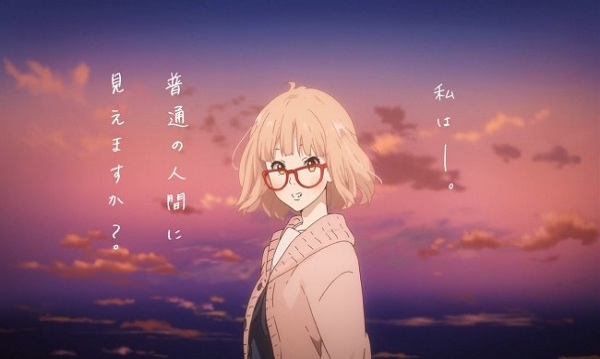 Kyoto Animation announced the newest volume of an award winning light novel, and plans to adapt it into an anime.
KyoAni releases the second volume of Kyokai no Kanata (Beyond the Boundary) in April, however no dates have been set in regards to the anime. An official website for the LN, written by Torii Nagomu and illustrated by Kamoi Chise, has been set up which includes a brief synopsis, lists of the characters and even a special section offering un aired scenes, delivery book covers and character icons for Twitter profiles.
Kyokai is a slice of life/supernatural light novel based around high school students Akihito Kanbara, who is invulnerable to wounds and Mirai Kuriyama, who can manipulate blood. Strange things begin to happen when Akihito meets Mirai, thinking she is about to jump off the rooftop of the school. The LN was given an honorable mention by KyoAni in 2011, who then proceeded to publish the first volume within the same year.
Check out the website by clicking here.