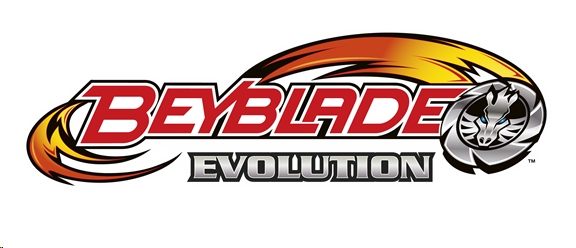 Rising Star Games – publisher of Virtue's Last Reward and the upcoming Deadly Premonition: Director's Cut – have just announced Beyblade: Evolution, exclusively for the Nintendo 3DS!
Beyblade: Evolution will let players take full advantage of the 3DS' unique capabilities, as they'll launch their in-game beyblade, using the gyro and motion sensors and manipulating the viewing angle with the Augmented Reality camera for precise control and adjustment. Players will engage in real-time multiplayer battles or follow the Story Mode campaign unlocking new parts and information to fine-tune their tops in the Bey Factory.
Gameplay is inspired by the Metal Saga TV series, which has enjoyed monumental global success since its launch in 2010. Purchasers will have an exclusive opportunity to unlock and watch a sneak peek of the newest upcoming TV series in the franchise, Beyblade: Shogun Steel, which will feature the revolutionary new toy line by Hasbro. With a global release date of Fall 2013, the show will introduce an entirely new generation of characters to fans (apart from the Metal Saga series), showcasing an innovative storyline twist that highlights strategic warrior spirit battling.
Coming to retail this Fall in the U.S., Beyblade: Evolution will be released both as a standalone Nintendo 3DS edition, and in collaboration with Hasbro, a collector's edition, which will include an exclusive, six-piece Beyblade Wing Pegasus 90WF toy previously unavailable outside of Japan. Rising Star Games' Managing Director Martin Defries said;
We are delighted to be working with Hasbro, Nelvana and d-rights on this innovative game made specifically for the Nintendo 3DS system and to include an exciting new chapter in the series. We're also thrilled to be able to offer fans the opportunity to get their hands on an exclusive battle top that is sure to be a must-have among serious players.
Colin Bohm, Managing Director at Nelvana Enterprises added;
Beyblade continues to offer an exciting world of interaction between the television series, toys, games and tournament community. We are pleased to be partnering with Rising Star Games to bring this engaging new gaming experience to the fans.
Personally, this Story Mode sounds intriguing to me; I'd love to see how that campaign plays out. So Beyblade fans, this Fall… "LET IT RIP!!" (you know how I meant it!)