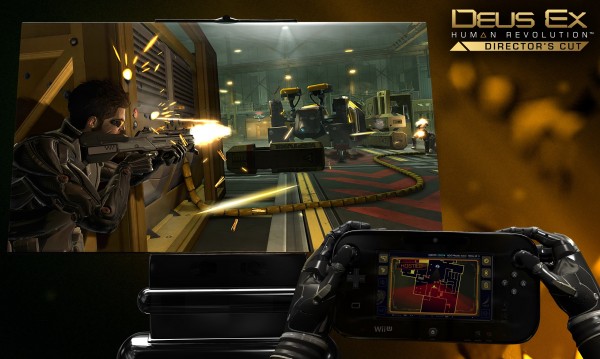 With Deus Ex: Human Revolution – Director's Cut having been announced exclusively for release on the Wii U later this year, and after seeing its first gameplay trailer, Eidos Montreal are now giving us some behind-the-scenes insights into this version's additions and changes.
The video, which can be viewed below, features key developers David Anfossi, Antoine Thisdale, Steve Szczepkowski, Jean-Francois Dugas and Émile Pedneault explaining what is unique with the Director's Cut, why it is the ultimate Deus Ex experience and what their philosophy in its development was as they decided to not simply port it over to the Wii U, but re-work many aspects of the game.
On top of everything mentioned in the video, the Director's Cut will also offer approximately 8 hours of developer commentary and a 45 minute "making of" video that reveals secrets and background info on the creation and production of Deus Ex: Human Revolution.
Stay tuned to Capsule Computers as we keep you up to date on all things Deus Ex.