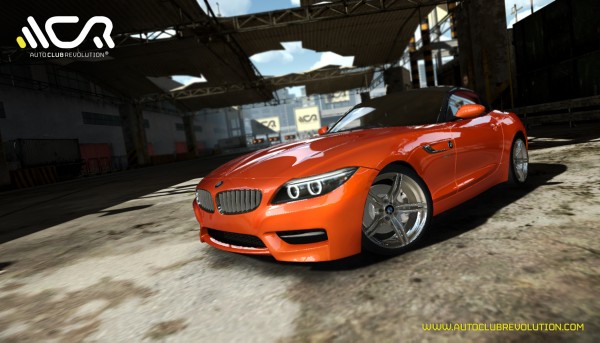 Auto Club Revolution is a free-to-play online driving simulation that works alongside the motor industry to coincide virtual car releases with real time manufacture release dates. Continuing this symbiotic relationship, Auto Club Revolution is debuting the upcoming release of the brand spanking new 2013 BMW Z4 sDrive35is. Hard to imagine any other racing title offering DLC this quickly. Christoph Vietzke, Executive Producer of Auto Club Revolution, had the following to say:
Auto Club Revolution has reached an unprecedented level of game and manufacturer collaboration, pioneering real and virtual car launches. We are the partner of choice for BMW and many other manufacturers because they know Auto Club Revolution is 'the place' for car and racing fans alike.
Pre-order are live today, and the first 200 players to pre-order the new BMW Z4 sDrive35is will get an exclusive golden livery upon the car's arrival on April 17th. All other players will have to wait an extra week in order take advantage of the vehicles official public release on April 24th. To take advantage of this exclusive offer, click (here).
In other news the "Showroom" has been altered aesthetically, and a "Flash Sale" event will occur from now (April 11th) to April 16th reducing prices on certain vehicles to nearly 50%! This may be your chance to exit the Showroom with a top tier car like a 2005 Bugatti Veyron 16-4 EB or the 2010 Koenigsegg Agera. To catch these deals on the fly, follow the Auto Club Revolution Twitter page at @AutoClubRev. Check out the 2013 BMW Z4 sDrive 35is preview video below!