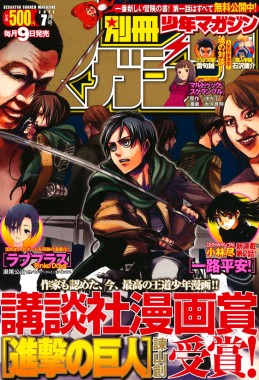 The official Attack on Titan (Shigeki no Kyojin) website, later published in Weekly Shonen Magazine by Kodansha, has announced a brand new anime and manga bundle. Set to be released with the 11th limited edition manga volume, is an Original Video Animation (OVA) titled Ilse no Techo (Ilse's Journal). It is a side story prologue, set to focus on a member of the training corps, presumably one named Ilse.
For the OVA, Tetsuro Araki (director), Yasuko Kobayashi (script supervisor), Kyoji Asano and animators from Wit Studio will all return in their respective duties from the anime series itself.
The bundle is set to go on sale in Japan for 3,480 yen (roughly AU$33) on August 9th and is open for preorders submitted before June 24th.
Let us know what you think of this bundle announced in the comments section below!