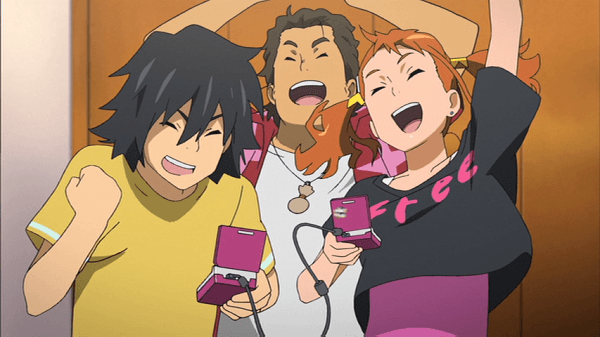 The Anime series, Anohana, has been licensed off of Aniplex for release here in Australia. The Anime series has been adapted by A-1 Pictures, best known for Fairy Tail, Black Butler and most recently, Sword Art Online.
Anohana is an 11 episode series that revolves around a group of school friends that call themselves the "Super Peace Brothers". This is until one of the members dies, leaving the rest of the group to grieve for ten entire years. The following is a quote from the Press Release:
SYNOPSIS
To Forgive is To Forget.

The self-proclaimed Super Peace Busters, a group of six childhood friends, drift apart after the death of Meiko "Menma" Honma. Ten years later, everyone is still coping with their grief over the loss. Jinta Yadomi, the leader of the group, has now become a recluse; a shadow of his former, energetic self.

But one summer day the ghost of Menma returns, aware of her passing and needing Jinta's aid in helping her fulfill her wish to cross over. But In order to do that, the members of the Super Peace Busters need to reunite and confront the ghosts of their past.
No word on a release date just yet, we will keep you updated when one is confirmed. Be sure to check out the official Hanabee website, or our section on the group, for more info.