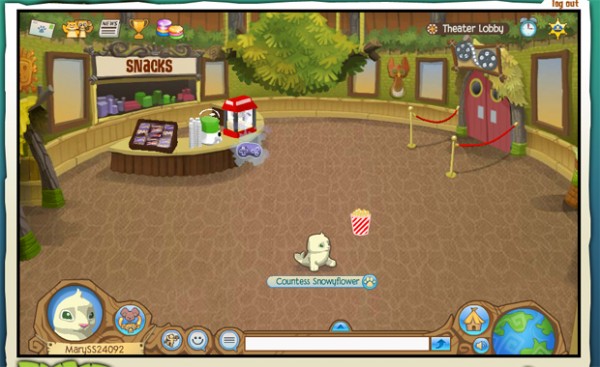 Much to the excitement of developer Smart Bomb, their game National Geographic Animal Jam has been nominated in the 'Games' category at the 17th annual Webby Awards. The nomination comes as a treat as it symbolizes a recognition of being among the best content that the Web has to offer.
For those not familiar with the goal of the game, players take control of their favorite animals in free-roaming open world gameplay. Its also an educational tool as it teaches you about various flora and fauna present in the games world, Jamaa. The game is being recognized around the world as a great tool for teaching kids about the natural world in a fun way that also stimulates the mind. The way to fame for this title was only paved due to word of mouth from the many fans of Smart Bomb's work, with players clocking in at over an hours worth of play per session which exposes them to over 60, 000 minutes of educational videos and other features to develop mental growth.
To be nominated for a Webby is a big deal, the group received over 11,000 entries from over 60 countries around the world. The 'Games' category is an especially competitive category with contestants being judged on several categories including content, visual design, interactivity, and functionality.
For fans interested in how they can help propel Animal Jam to the limelight can cast their votes for the win. Additional information can be found at Smart Bomb Interactive's official site, or play the game at the official site.