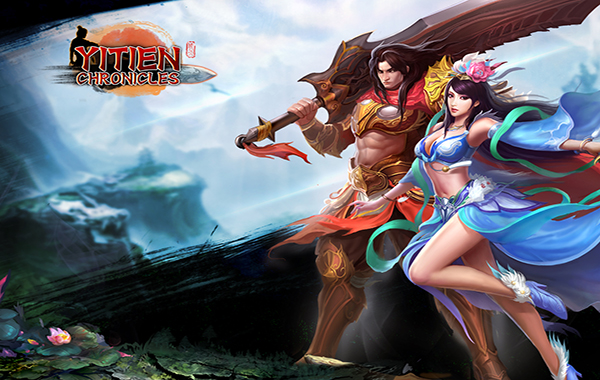 Reality Squared Games have announced that Yitien, a Chinese-themed browser game developed by Teamtop Games will be launching their beta phase on March 29th. This highly-anticipated RPG has been well received in China, and currently has 20 million total registered players with an average of 500,000 players logged in at once.
Yitien features elements from many different browser and client games in addition to several unique new gaming mechanics.The most interesting new feature that jumps out is titled the Grove of Valor. This is a unique event held at 8:15 PM every Tuesday, Thursday and Saturday. It is divided into three divisions based on character level and the 500 strongest players from each level division can fight in the Grove of Valor. Upon entering, players will begin fighting one another. Winning a battle earns 2 points and losing earns 1 point. Each player has 20 lives. The event will last until only one player is left standing. When the event ends, the player with the most points will be declared the winner and will receive EXP, items and a special title commemorating the players victory.
However, this is not the only new feature and the developers say that the beauty of Yitien is in its versatility and its variety. From more traditional, turn-based RPG battles to a multi-player arena to a familiar game called Rock, Paper, Scissors, they claim Yitien has it all.
Yitien will be one of the first games of its kind with an entirely Chinese theme to be released in the Western market. And the developers hope that Yitien will help to bridge the ever-shrinking gap between the East and West.
More information can be found here.