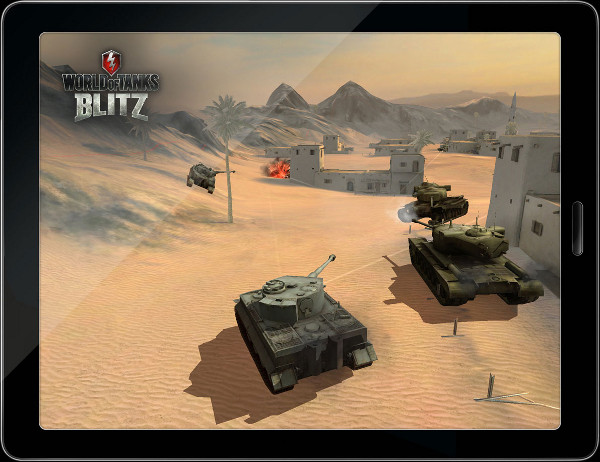 World of Tanks has been a pretty successful MMO. A lot of effort went into the game to emulate the strategy of tank warfare through its mechanics. Considering the huge wealth of players this game has attracted, it's pretty easy to extrapolate that they've done just that, in a way that is accessible for players. World of Tanks knows what tanks need to be effective on the battle field: strategy, team work and blowing shit up.
It's no wonder that Wargaming.net has brought the title to mobile, as a free-to-play title no less. You'll have access to American, German and Soviet tanks, and a knowledge of WWII history will serve you well in making the right class choices for the vehicle you want to bring to the battlefield.
The announcement has confirmed that World of Tanks Blitz will be available on Android and iOS boasting console quality graphics and realistic physics. With an emphasis on portability, matches are designed to be short 7 versus 7 battles. The game will be released alongside World of Tanks Generals, a trading card browser based game.
What a crazy, mixed up, tank infested world we live in.