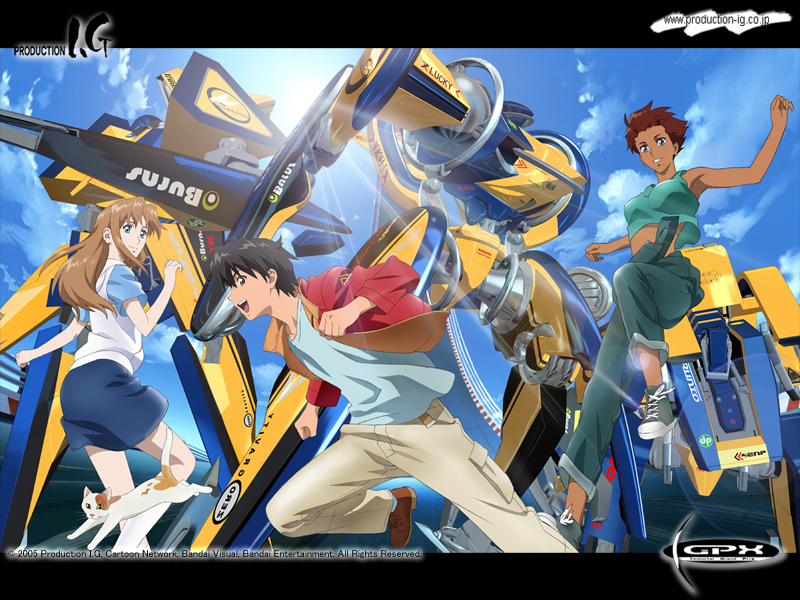 Today it was announced over on Toonami's Tumblr page that they will be making a change to their Saturday airing schedule next month. Starting on April 27th Toonami will remove one of the half hour time-slots regulated for the second Cowboy Bebop episode of the night and will instead be airing the futuristic racing anime IGPX also known as Immortal Grand Prix.
In case you may not remember it, IGPX was created by Production IG and Cartoon Network themselves back in 2005 for Toonami back when they were trying to create some original programming. The series actually featured some well known English actors voicing some of the characters, sch as Michelle Rodriguez and Haley Joel Osment providing voice work.
With the rights to the series up in the air, many thought that the series would never again debut on television and since Bandai Entertainment went out of business, the home video releases have disappeared as well.
This is obviously good news for fans of Toonami considering, despite how great of a series Cowboy Bebop is, not only has it been replayed to death but two episodes a night is a waste of a half hour of programming. It was also mentioned by Toonami that the changes to TOM and the Absolution that have been mentioned in the past will also occur on April 27th.
It is interesting to note that the company also mentioned that Toonami was looking into bringing 'Megas XLR' back but unfortunately it is a "very different animal" according to Toonami and everything it took to bring back IGPX is "not in place for Megas."