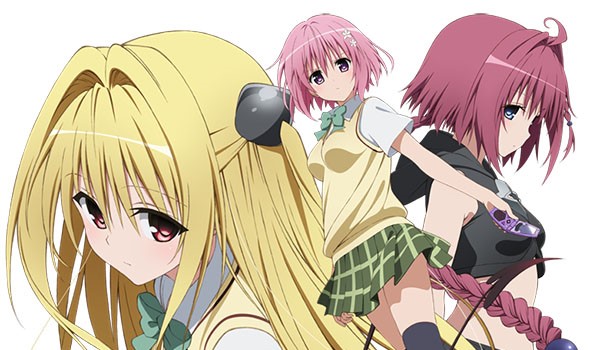 Ultimate harem anime To Love-Ru -Trouble- Darkness is set to return with an additional two OVAs bundled with the 8th and 9th volume of the ongoing manga in August 19 and December 4 respectively. Hinted at earlier this month, the project unfortunately didn't turn out to be a fully fledged anime sequel as many had hoped but judging by the previous OVAs the antics will be just as intense.
To Love-Ru Darkness is the third anime entry in the romantic comedy series, preceded by the original To Love-Ru and Motto To Love-Ru sequel. The manga had been the subject of controversy following analysis by Tokyo's Youth Healthy Development Council that it did not violate the revised standards that prohibit erotic and "socially disruptive" content to be sold to those under the age of 18. To Love-Ru Darkness was specifically mentioned as having drawn complaints by parents who found it in their children's bedrooms.
The To Love-Ru Darkness anime has been licensed by Sentai Filmworks and is due to be released sometime this year.