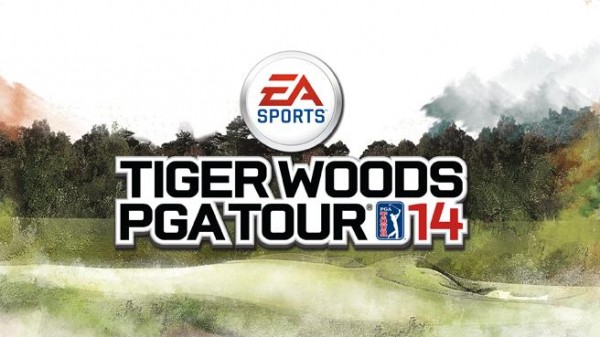 Fans of golf will be swinging for joy with this news. The demo for the anticipated Tiger Woods PGA TOUR 14 has hit the Xbox 360, and will be launching on the Playstation 3 as of tomorrow. So…it's just a demo..you say? Well, this demo features the big ticket item of this year's entry – which goes by the name of Legends of the Majors, as well as several other modes to tinker in.
Here are some extra details for the curious of what this mode is all about – as well as the new game itself:

• The Tiger Woods PGA TOUR 14 demo features one of the most compelling modes in franchise history – Legends of the Majors. The featured challenge, 1961 Open Championship at Royal Birkdale, puts players in the shoes of golf legend Arnold Palmer, in the 1960's era, with the legend's era-specific attire, equipment and skills. Once the challenge is passed, gamers will unlock 1960's Arnold Palmer for use in the full version of the game.

• For the first time in franchise history, the game will feature LPGA integration and gamers can get a preview of the LPGA via the all-new Quick Tournaments feature. Players can use LPGA golf phenom Lexi Thompson on a new course – Oak Hill Country Club.

• Golf in a "Twenty-foursome" through our all-new Connected Tournaments mode in the Tiger Woods PGA TOUR 14 demo. Compete online against other players or friends and see as many as 23 shot arcs from other players on the course at the same time. Players can get a jumpstart on creating their country club tournaments by going to the Tiger Woods PGA TOUR 14 website.

• The Tiger Woods PGA TOUR 14 demo will support motion control and continue the level of immersion as fans can play the demo with Kinect for Xbox 360 or Sony PlayStation Move controllers.
Yes, that is quite a demo – featuring motion control support and three different modes. You can pick up the real deal of PGA Tour 14 on March 26th, and download the demo as of now.