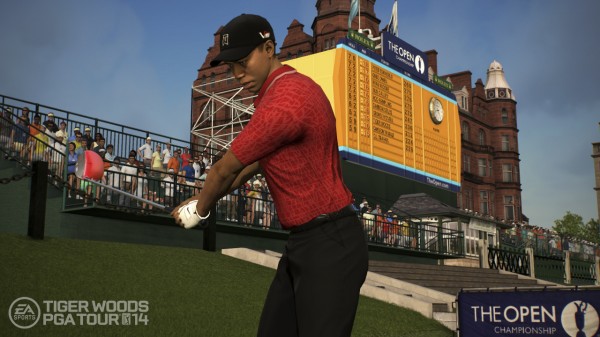 Just in time for Tiger Wood's comeback in the PGA Tour! EA has released Tiger Woods PGA 14: The Masters Historic Edition and Tigers Wood PGA Tour 14 in Australia and New Zealand.
"We wanted to celebrate the world of golf in Tiger Woods PGA TOUR 14 and give gamers and golf fans a chance to learn about the amazing legacy of the sport of golf through legendary players and iconic moments in majors history," said Brent Nielsen, Executive Producer ofTiger Woods PGA TOUR 14. "We are excited for gamers to start taking down legends and earn their seat at the table of golf's greatest players."
The base game features 20 championship courses, over 35 golfers from the PGA and the LPGA, night golf, six era of golf with historically accurate equipment, and a chance to play win the Grand Slam with all four major events.
The Masters Historic Edition adds the 1934 Augusta National Golf Club layout, five extra championship courses, the Augusta National Golf Club's Tournament Practice Facility, and an authentic Green Jacket ceremony.
Both games are available for $99.99 AUD for Xbox 360 and Playstation 3.