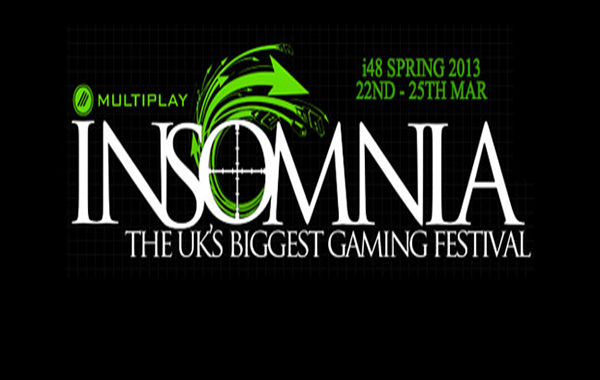 This weekend Gamers are flocking to the UK's number one gaming festival, Insomnia48 for a weekend of gaming entertainment.
Highlights from the weekend will include the ESET UK Masters StarCraft II : Heart of the Swarm grand finals. With some of the best competitive gamers in the world vying for a share of the £10,000 prize pot, the tournament represents the pinnacle of the UK eSports community.
Hundreds will be at the International Centre in Telford to watch the weekends action unfold, and thousands more are expected to tune in via the ESET UK Masters Twitch channel. The 12 gamers that have qualified to represent the cream of the international eSports crop, from countries such as South Korea, Romania, Switzerland and Germany will provide some of the most exciting competitive StarCraft entertainment possible. Joining them will be the 12 successful qualifiers from the fabled Bring Your Own Computer rounds, taking place on the Saturday.
Quinton Watts, VP of Sales and Marketing at ESET UK has said
"It's been an exciting journey so far and we're all looking forward to finding out who the Uk Masters Chapion is. The competition has been really intense, with some excellent gameplay on display from some incredibly talented gamers. The Bring Your Own Computer round will add even more into the mix, making this surely one of the best of the iSeries yet."
The international centre will also be hosting a number of different events across the weekend, with competitions also in Minecraft, Team Fortress 2 and Counter Strike.
To watch the ESET UK Masters live, visit here.