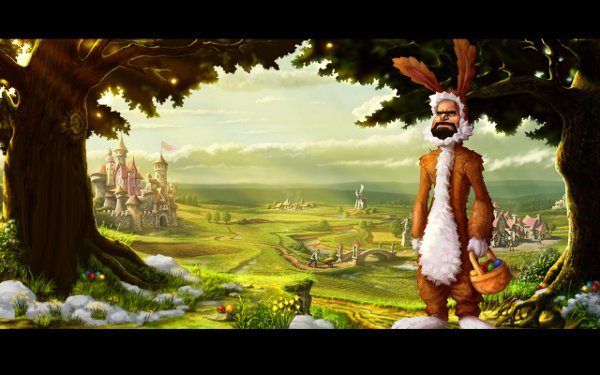 The folks over at Ubisoft Blue Byte are still hard at work ensuring that free to play The Settlers Online can continue to provide new content. That's why for Easter the team has added in a new event just for the egg hunters out there. When can players hope to discover this event in game? Starting off today, players will be able to go find a new resource through the land, Easter Eggs.
The event has a total of eight egg related adventures where they will be tasked with collected the multicolored resource, so that they can be traded in. But, the eggs are the only new thing popping up as players will also gain access to a special building, the Floating House, which will now let players utilize water spaces for keeping Settlers. Other additions include new Easter specialist characters with skills that are sure to aid the player.
Players can check out the Easter Event going on now as well as the rest of The Settler Online HERE.