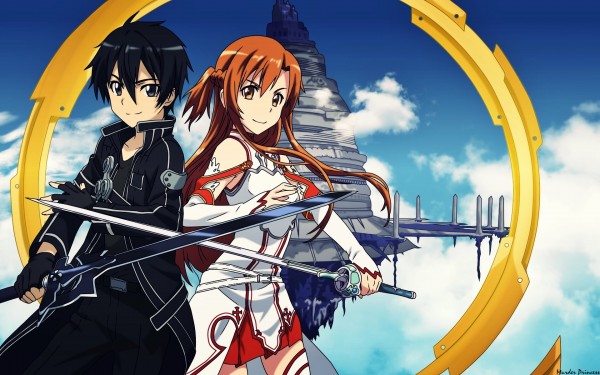 If you havn't heard of Sword Art Online let me give you the basics: It is about a young man, Kazuto Kirigaya, who becomes trapped in a virtual-reality, massively multi-player online game called "Sword Art Online". He must clear the game to escape and death in the game means death in real life. This really takes level-grinding to a new level. Crunchyroll streamed the entire Japanese dub during it's run, all 25 episodes. The series itself was based on the light novels by Reki Kawahara.
An announcement by Aniplex of America was made at Sakura-Con releasing information about the lead roles of the english dub which will be premiered at Sakura-Con the coming Saturday.
Bryce Papenbrook of Blue Exorcist and Durarara!! fame will voice the role of Kirito and Cherami Leigh of Fairy Tail and Shakugan no Shana fame will voice the role of Asuna. If you're a fan of anime, which if you're reading this you probably are, then you'll know those names mean good voice acting and good anime ahead, keep your eyes on this one!