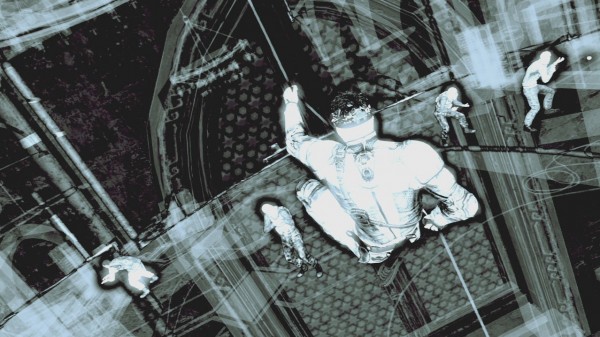 Splinter Cell: Blacklist the upcoming game in the Splinter Cell series has gotten another video to showcase what the game will be offering in terms of gameplay, this time commented by Game Director Patrick Redding. The point of the video is to show off the different play styles available to players in game, which have been adequately dubbed: Ghost, Panther, and Assault.
Weighing in at a little less than 9 minutes the video does a good job of explaining the differences between the three playstyles; Ghost being non-lethal stealth, Panther being lethal stealth, and Assault well that's everything else. Interesting note is the difference in time it takes to clear the section between the methods.
Players can watch the video for themselves embedded below to see the different methods in action. Splinter Cell: Blacklist will be releasing for Xbox 360, PlayStation 3, and PC on August 2oth for North America, August 22nd for Australia, and finally August 23rd for Europe.