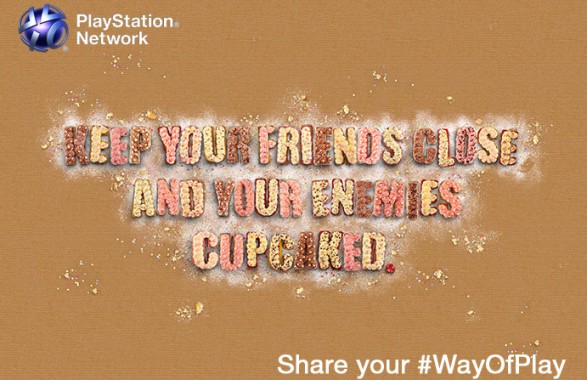 Sony Computer Entertainment Europe (SCEE) has partnered with Talenthouse for a very special competition to help bring to life the online multi-player experience on PlayStation Network.
The PSN Way of Play competition, hosted by Talenthouse, is looking for "creative submissions that illustrate favourite online multi-player moments." Potential entrants across Europe, Australia and New Zealand are eligible. Never heard the 'Way of Play' before? Sony defines it as:
n. pl. Way of Play

A gaming mantra, related to different aspects of online gaming life, that exemplifies why playing online against – or alongside – real living, breathing people rather than computer AI is where gaming comes to life.  For example:

"Couples who slay together, stay together."

"There's no I in goooooooal!"

"Actions speak louder than smack-talk."
To enter, you must submit films, photographs or artwork inspired by your #WayOfPlay. The top 10 entries (one of which will be the 'People's Choice' winner voted on by the public) will receive the equivalent of €1,000 cash and will have their work broadcast across PlayStation's websites and social media pages. On top of that, ten runners up will win a PlayStation Vita and a year long subscription to PlayStation Plus.
The submission cut-off is April 7th. If you're thinking of entering, please read this brief beforehand. For more information, please visit 'Create for PlayStation'.