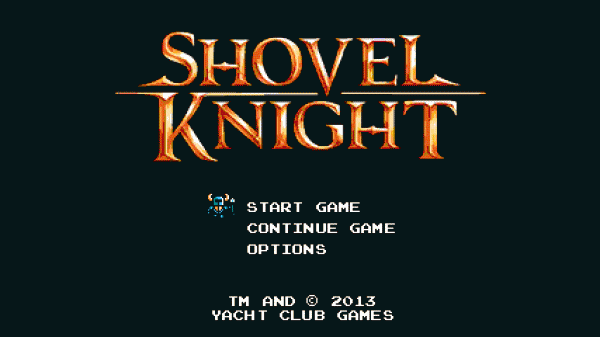 Just the other day, we let you in on Yacht Club Games opening up for business. Of course these little developer was founded from some of the best at WayForward, and now we have something extremely exciting to look forward to. Yacht Club Games have now started a kickstarter for their first project by the name of Shovel Knight, which has that retro vibe we expect, as well as some interesting gameplay mechanics that will come to life as players progress.
Here is a bit more info:

Our first game is Shovel Knight, a sweeping classic action adventure game with awesome gameplay, memorable characters, and an 8-bit retro aesthetic. It's a hot mashup of new and old that may remind you of Mega Man, Castlevania, or Dark Souls! You play as the eponymous Shovel Knight, a small knight with a huge quest. Shovel Knight has come to this valley with two goals: to defeat the evil Enchantress and save his lost beloved. He wields a ShovelBlade; a multipurpose weapon whose techniques have now been lost to the ages. Always honest and helpful, Shovel Knight is a shining example of the code of Shovelry: Slash Mercilessly and Dig Tirelessly!
I personally don't follow the whole Kickstarter scene too much, but this is the first project in a long time that I believe in strongly. Why should you donate? Well, this is your chance to be a part of something big. Not only will you get that warm and fuzzy feeling of helping a developer with promise, but a good portion of the rewards for donating are letting you be a part of the process, with one tier allowing you to have your pixelated face in the game.
Check out the screenshots and trailer below, and go ahead- visit that Kickstarter page and hit donate if you can, as Shovel Knight is one game that should and will soon be on everybody's radar.