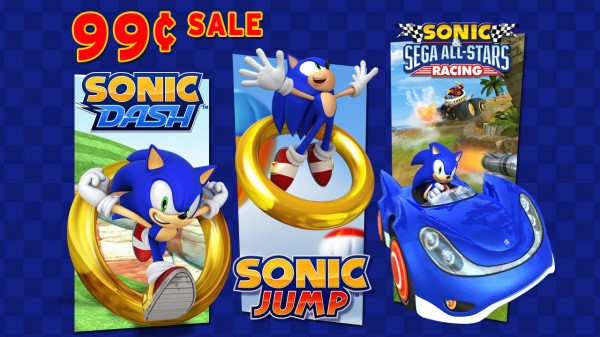 Sega has slashed the prices of their Sonic games on iTunes to $0.99. Prices will last until March 25th, 2013. The following games are on sale.
Sonic Dash is a infinite runner where players will need to collect as many rings as possible with the help of classic Sonic abilities and power ups.
Sonic Jump is a puzzle game that utilizes the motion detecting capabilities of the iOS devices. There are over 48 levels set in classic Sonic the Hedgehog areas. Players can either jump as high as they can in the infinite Arcade modes or do battle against Dr. Eggman in the campaign mode.
Sonic & SEGA All-Stars Racing puts twelve iconic Sega characters behind the wheel. The game features 2-4 player multiplayer racing, 25 single player missions, and three Grand Prix Cup tournaments.