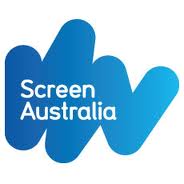 Screen Australia has finalised its terms for funding  game production in Australia.
The funding is available in two seperate factions, Games Production, which focuses more on individuals and small teams looking to create a single project and Games Enterprise, which focuses on larger businesses increasing their scale and revenue with the hope of developing more games and providing more Australian based jobs.
Games Production applicants may request up to $500,000 dollars per project and Games Enterprise applicants may request up to $1 million dollars over a three year period.  A total of $4-5 million is available for the program across two rounds per year.  The deadlines for the Games Production and Games Enterprise Funding are the 22nd of April and 12th of July respectively.
The funding is looking to encourage the creation and retention of original IP, support business growth and assists developers to increase the ambition and quality of their games. Games can be made available for any platform and must release to the public. Games can not be advertisement games or be based around gambling.
Securing funding  from Screen Australia was a big win for the industry as games developers struggled for years to be recognised for their efforts. Funding for other types of media such as movies and television has been available for many years.
Budding game developers can head over to Screen Australia for the full details of the funding programs available.