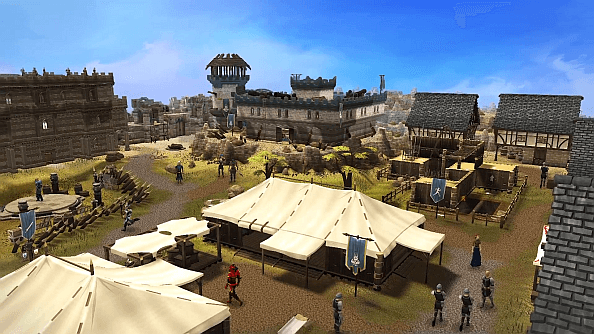 RuneScape was probably many player's first foray into the world of the MMO. The free-to-play adventure game has had over 220 million players since its first release in 2001 and now Jagex is looking to improve the game in every way with RuneScape 3.
The game will receive a huge update on the technical side of things with an all new HTML5 powered engine, improved graphics, longer draw distances, new audio and new design features.  However big changes are also coming in other forms as the world of RuneScape itself is also being ushered into a new age.
The Creative Director behind RuneScape, Mark Oglive had this to say.
"RuneScape 3 marks a significant moment in RuneScape's history as the world enters the 6th Age. All our recent content updates have been building up to this point, massive change is coming, and our players will be able to shape the game with the choices they make. Every single player will have the ability to shape the world."
More information about RuneScape 3 will be released in the coming weeks. Check out the announcement video below and let us know in the comments about your  RuneScape memories from the past and if you are excited for RuneScape 3.