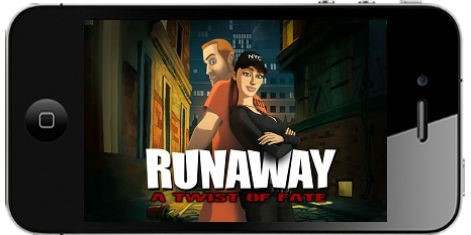 Brian and Gina from the iconic adventure game Runaway are returning to iOS with Runaway 3: A Twist of Fate. The game was originally released on PC in 2009 and will now see a release for iPad and iPhone. The first part of Runaway 3: A Twist of Fate will be released on March 28th, 2013 with the second part to  follow soon after.
The first part of the game features over 12 hours of gameplay and follows Brian and Gina after Brian fakes his own death. Players will take the role of Gina for the first time, as she works to prove Brian's innocence.
Runaway: A Twist of Fate is the final chapter in the Runaway saga. The first chapter will cost $3.99 USD. Check out the official trailer below.