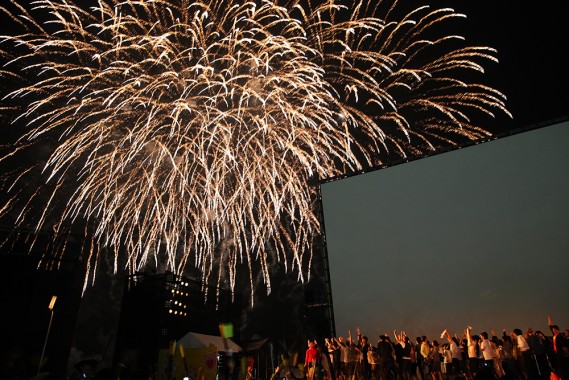 The 5th Okinawa International Movie Festival has just wrapped up this years 8-day comedy focused event with a closing ceremony which featured an impressive fireworks display ending.
This years festival broke major records for the Okinawa International Movie Festival with record-setting attendance of 422,000. This is the highest number of admission in the past 5 years of the festival.
Barfi an Indian film won the special jury prize 'Golden SHISA Award. Taiwanese films Chinese Zodiac and The Happy Life of Debbie won the Uminchu Prize Grand Prix in Laughter and Peace categories.
This is undoubtedly a phenomenal fifth year for the Okinawa International Movie Festival which paints a bright picture for years to come reminiscent of the dazzling fireworks display that ended this years event.