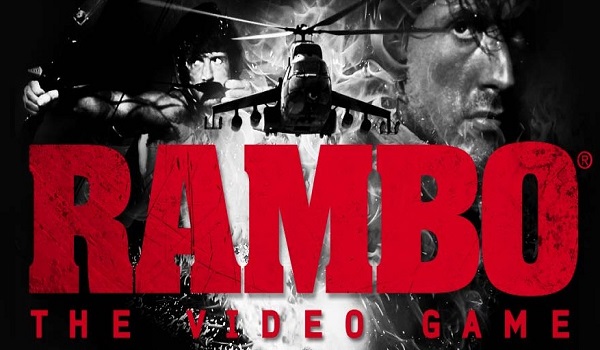 Once upon a time in the year of 1982, a little movie called Rambo hit cinemas and it's probably fair to say that action movies have never been the same since.
It's been many years and many less than spectacular Rambo games later, but finally Reef Entertainment and Teyon Games have teamed up to bring the world the best Rambo game yet. Announced originally in 2011, this brand new title will drop players directly into the boots of the man himself, as he fights, shoot and blasts his way through all the iconic environments and moments from the first three movies. To add even more punch to this already suitably insane first-person shooter, publisher Reef Entertainment have rounded up all the original voice recordings from the trilogy.
Today a spokesperson of Reef Entertainment said, "Our goal is to produce the finest Rambo video game ever made. To do that, we are including dialogue, special effects, and music from the movies.  STUDIOCANAL, the owners of the Rambo films, searched their extensive archives and tracked down audio reels containing the original voice recording tapes for FIRST BLOOD, FIRST BLOOD PART II & RAMBO III. These tapes provided us with the pristine vocal performances of Stallone and Crenna that we have included in the game."
Re-experience the epic story of the original one-man army in Rambo: The Video Game, loaded to the brim with classic lines, rage screams and exclamations as Teyon aim to let you experience Rambo like never before. Along with this awesome news, we get the pleasure of two brand new screenshots which can be viewed in full form down below. Play from the eyes of a war machine and leave nothing in your wake as you devastate foes left, right and centre. Set for release sometime in 2013 (could be tomorrow! but most likely not tomorrow…) and ripping its brutal path onto the PC, Xbox 360 and Playstation 3, Rambo: The Video Game is definitely a title you'll want to look out for.