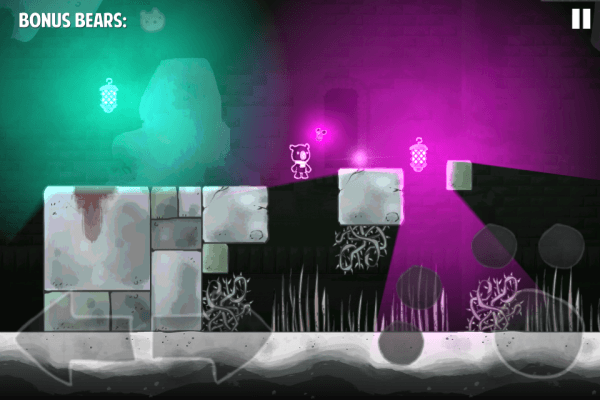 Penumbear, the puzzle platformer from iOS developer Taco Graveyard (creators of the musical runner game Four Hats), is finally live via the App Store now for $1.99, 1.89€.  Penumbear is a game where you literally walk the line between light and shadow, flipping on lights to create new paths as you work through over 100 levels.
As we mentioned in our review earlier this week:
"Overall, Penumbear is a fantastic package.  The platforming is responsive and the puzzles are well-designed.  There is plenty of content here – over 100 levels, hidden stages, 138 collectible teddy bears hidden throughout the stages, and more will give you hours and hours of game to explore. "

"Penumbear is one of the best puzzle platformers on the iOS and easily worth the price of admission."
We highly recommend you give Penumbear a look.  You can check it out on the App Store's page here.