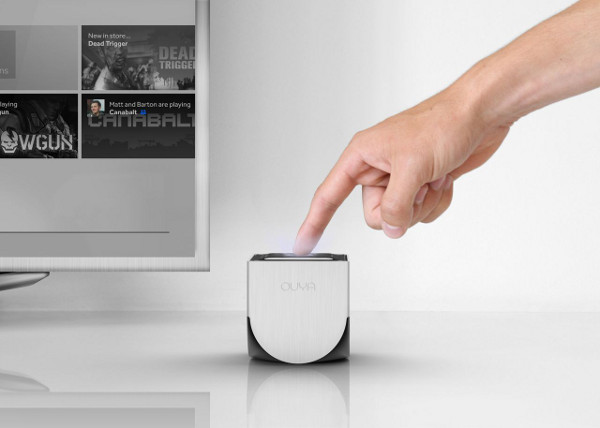 If you helped fund the OUYA Kickstarter then you'll be excited to know that shipping for the indie console starts on March 28. Those who didn't can still get on board but you'll have to wait until June, which isn't all that long. Some pretty great teams are being assembled to make OUYA exclusives and/or launch titles.
Valve's Kim Swift, whose work on Portal and Left 4 Dead brought her much acclaim, is working on a OUYA exclusive. No official announcement on the content of the game as yet other than proclaiming it will appeal to 'core gamers.' She'll be teaming with Airtight Games.
Minority Media are currently developing a game that is designed to utilise the OUYA's touchpad and buttons simultaneously. Minority Media are the team that developed the critically acclaimed PaPo & Yo.
'The Ball,' developed by Tripwire Interactive, will be coming to OUYA in March. They've also announced that a OUYA exclusive, intending to extend on their iconic FPS puzzler titles.
'ChronoBlade' will also be coming to OUYA. nWay, a web & mobile free-to-play developer, and the OUYA developer team are working together in order to optimise the game for a television screen-sized experience.
On the back of that huge info dump, they've also announced that Kellee Santiago, co-founder of thatgamecompany and maker of 'Journey' will be the new head of lead developer relations. The title has been tagged DBF or Developer's Best Friend. This move is all a part of making sure that developers can get tight feed back and involvement from the people they require it most from.
Keep up to date with the OUYA blog here.