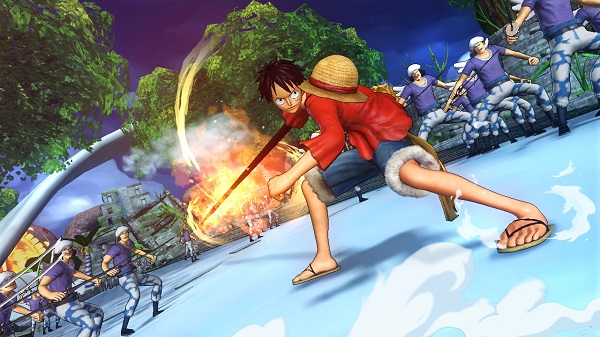 One Piece: Pirate Warriors 2 has been out for only one day and it has already shipped over half a million copies! One day!  This is awesome news for the One Piece team! This is awesome news for all us One Piece fans too! Well done guys! Wait, let me dial back for just one second…this is strictly Japanese shipments…it has ONLY been released in Japan at this point in time and, in-case you've already forgotten, was released yesterday. Let that sink in for a second.
In terms of Pirate Warriors sales the first game, at launch, had over 650,000 copies shipped and that number doubled over it's initial run by hitting about 1.2 million copies. There's no wonder they've made and released a second game so closely to the first being released.
Ok, yes, Pirate Warriors 2 is a little behind but that's if you are comparing it to Pirate Warriors 1, think about it in terms of game sales in general, this game is kicking butt and you know what? I think it's gonna kick even more butt once it hits foreign shores.
Keep your wide, anime eyes on this one, as I highly doubt it's going to fail us!
You can see the first English trailer here and check it this games awesome pre-order pack here!