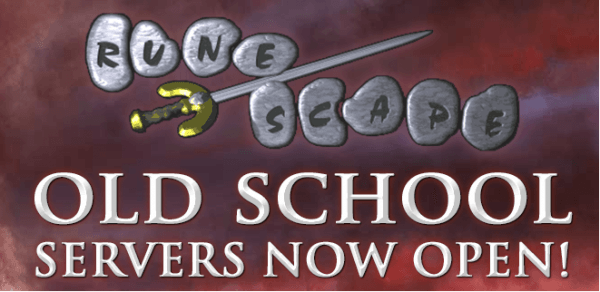 RuneScape community members have spoken, and their overall tallied votes of 450,000 have warranted a dedicated server for the old school 2007 version. This voting took place over the course of the past two weeks and brought with it a change in the RuneScape community. Therefore, over the next 6 months the 2007 version of the title will be free-to-play for all that have RuneScape memberships. And those active players will be given polls to decide on ongoing updates for the 2007 version.
Phil Mansell, RuneScape's Executive Producer, had the following to say:
Although this is only a fraction of the overall RuneScape membership, it's incredible to see how such large numbers of our community are prepared to mobilize for issues they are passionate about. It was clear very early on that there was a dedicated movement in our community for this project. We can therefore commit to the promise that the future of these servers are secured and their updates will be left entirely in the hands of our community to decide. We'll be holding regular content polls which will allow them to help shape and direct which content or fixes they want implemented into the game.

We certainly could not have brought this content back without our community's support and commitment, they are at the centre of everything we do at Jagex. RuneScape has always been influenced by its players, and 2013 will be no different, when the community speak we aim to please! This year is going to be our biggest year ever and our players are going to be right in the heart of it.
It is certainly exciting to see a developer not only take in community suggestions but also create a dedicated server for an older version. Imagine if other titles received this amount of attention and dedication from its working staff. To sign up and play the old school version of RuneScape, follow the link (here).