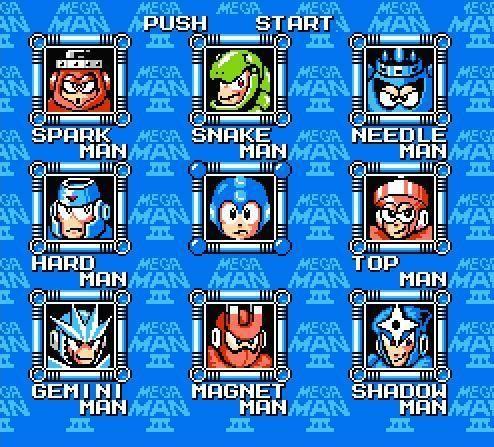 Capcom have been doing a great job as of late, delivering Mega Man in small doses to the eShop through classic titles. Today, fans have another reason to cheer as Mega Man 3 has made it's portable debut – and of course can be purchased on the 3DS for the usual price of $4.99.
Those looking for something with an original premise are also in luck, as Forgotten Legions – a new RTS for the DSiWare and eShop has hit the service for $4.99. "Goony", which looks to be a bit of a more intense Q-Bert styled adventure can also be purchased from the eShop at $1.99.
As far as demos go, Chasing Aurora can finally be tested out on the Wii U, while GameFreak's HarmoKnight has a demo form this week landing on the 3DS. Full digital games entering the sphere this week include Monster Hunter 3 Ultimate and The Croods: Prehistoric Party! for the 3DS and Wii U – which will launch on March 19th. Also coming out next week for the Wii U is Need for Speed Most Wanted, Lego City Undercover, and the classic Punch Out! Feat. Dr. Dream. Out now however is Rayman Origins and Reel Fishing 3D Paradise for the 3DS. Phew…stay with me here.
Wrapping things up, you can snag the delectable and equally puzzling Ketzal's Corridors on sale this week for just $4.99.
So there you have it. A lot of full digital, a few new gems, and plenty of software such as Monster Hunter 3 Ultimate to look forward to over the coming week.