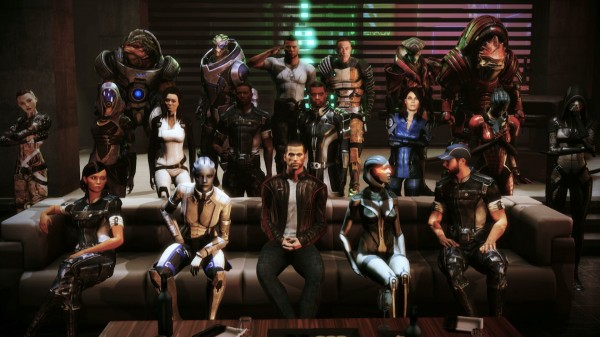 Over at PAX East in Boston today, Mass Effect series Executive Producer Casey Hudson teased those in attendance during a Mass Effect Trilogy panel with some tidbits on the future of the franchise, a brand-new IP in the works and an update on the announced Mass Effect film.
On the next entry in the franchise, Hudson stated;
"We are starting to get ready to develop another Mass Effect game, and it's going to be a new thing. We want to be able to give fans an opportunity to get back into the world with these things you've come to know and love about the Mass Effect experience but start something fresh and new—a new way for you to explore the whole universe in Mass Effect."
The most interesting part of that statement is the phrase "a new way for you to explore". It could just be an incidental choice of words, or it could possibly signal a genre twist for the franchise? A Destiny inspired level of social connectivity/exploration perhaps?
When speaking on an undisclosed non-Mass Effect project, this is what Hudson had to say;
"We are developing a whole new fictional universe at BioWare for myself and Preston [and other main Mass Effect trilogy creators.] That's kind of our next thing. We're focusing on building something new the way we did at the very beginning on Mass Effect."
And finally, Hudson was optimistic and flat-out encouraging about the Legendary Pictures produced Mass Effect film;
"That hopefully should be seen as a good thing, because what we're looking at are, I think, the right things to make sure it's going to be a great movie. It's not just going to be a movie; it's going to be really special."
What do you all expect from a new Bioware IP? And, do you think the Mass Effect film will be a rare exception to the game-to-film adaptation curse? Let us know.
Source: Kotaku