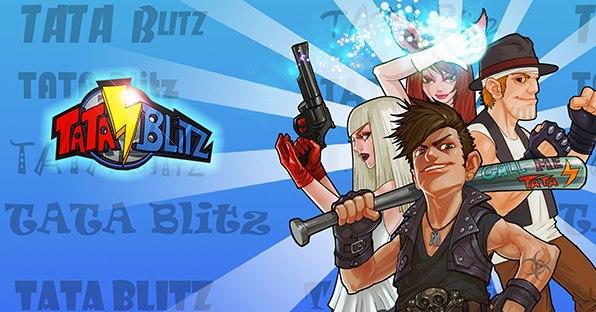 Gogogogo.com today announced Tata Blitz, a new and exciting free to play browser-based 2D third person shooter. The new game is displayed in a lively and comical cartoon style and features a variety of interesting maps, characters, weapons and more.
Tata Blitz offers a large collection of maps where players will experience its colorful and interesting scenic world.  From the magnificent Egyptian pyramids, to Dracula's mysterious castle, a dark foreboding swamp and more are all waiting to be discovered.
The game contains a variety of interesting weapons including firearms, thrown and close range weapons.  Firearms are used for remote strike force and include pistols, machine guns, shotguns, rockets and more for players to choose from. Thrown weapons are middle range weapons with a striking force and include grenades, smoke, plank bricks and even mobiles.  Close range weapons offer a melee strike force and include daggers, choppers, pipes and even a saucepan.
Apart from the variety of maps and weapons, Tata Blitz also offers players a variety of custom suits and items to spice up the action and differentiate themselves from other players.
Gamers interested in seeing the game in action can view the trailer below.
To sign up for the exclusive pre-closed beta test visit www.tatablitz.com.