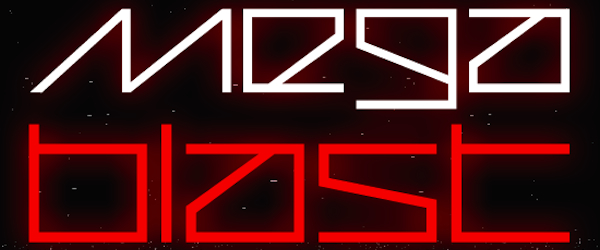 Super Icon Ltd has announced its latest title, MegaBlast is coming soon to the PlayStation mobile store for PS Vita!
The Creative Director of Super Icon, Richard Hill-Whittal, commented on the inspiration of MegaBlast; "We love the old cabinet games such as Galaga, Xevious, Moon Cresta, and of course Space Invaders, so we wanted to produce a title influenced by these classic games".
The intense old-school score-attack shooter game incorporates a wide variety of enemy types and malevolent bosses from the alien invasion, extensive upgrade system and intense gameplay with firepower and glowing retro arcade visuals.
Following the success of Super Icon's Life of Pixel, there can only be great expectations for MegaBlast in attracting fans of all ages.
MegaBlast will be available for purchase from the PlayStation Mobile Store for PS Vita and other PS Certified devices early Q2 2013, towards the beginning of April.