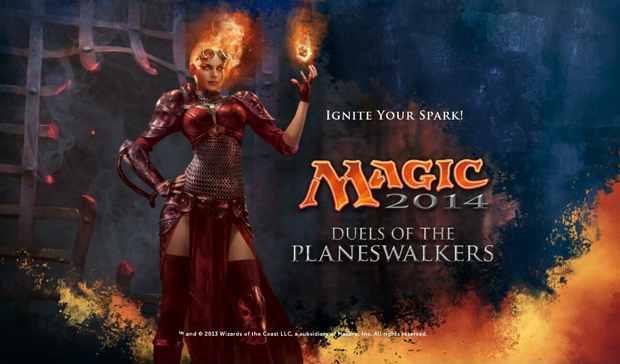 Wizards of the Coast announced yesterday that the Magic 2014 Core Set will be released on Android, in addition to iPad, Xbox LIVE Arcade, Steam and the PlayStation Network.
The successful Magic franchise will continue to be of no disappointment to fellow gamers, as the ultimate trading card game Magic 2014 – Duels of the Planeswalkers offers players a new immersive storyline, 10 brand new decks, 15 new encounters, 10 new puzzle challenges, and an all-new play mode and other exciting features.
Worth Wollpert, Executive Producer of Magic: The Gathering, commented on the success of the Duels of the Planeswalkers in attracting and engaging previous and new gamers since 2009. Wollpert stated, "This year, with the addition of a fifth platform – Android – along with new features and a more focused integration between online and offline play, we continue to deliver a best-in-class gaming experience."
Try out Magic 2014 at PAX East, Magic: The Gathering booth this weekend.
Check out the trailer of Magic 2014 below for more insight and don't hesitate to comment!