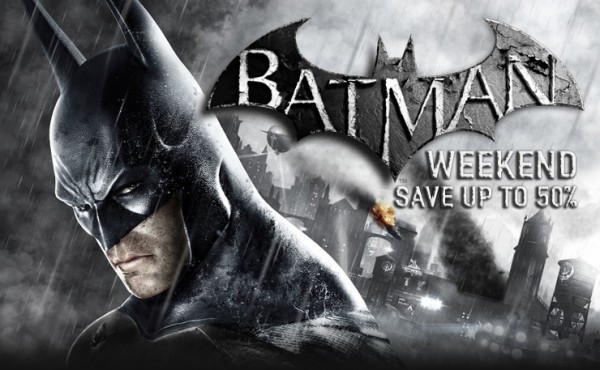 Steam has three deals running this weekend. First up is War of the Roses who is running a free weekend alongside a 75% off deal. The game normally has a stunted free trial for all to play, but everything is unlocked this weekend. War of the Roses and Chivalry: Medieval Warfare are both solid melee games that were released at similar times. Both are solid games, so if you liked Chivalry, give War of the Roses a try. It is made by the same team behind Mound & Blade. This sale has been the best price for the game on its own.
Natural Selection 2 is 50% off to celebrate the release of their major "Gorgeous" update that adds new maps, tutorials, and a swathe more fixes to the game. I thoroughly enjoyed the original Natural Selection mod and Natural Selection 2 is a fantastic follow up to the game. In my experience, the community is a wonderful group of people and the game is an intense experience. If you're a huge fan of the Alien vs Predator series, check out Natural Selection 2.
Finally Mark of the Ninja is on sale for 66% off. The stealthy platformer is made by Klei Entertainment, the team behind the Shank series. If you're a huge platformer fan or a fan of Assassin's Creed's stealth action game play, give Mark of the Ninja a try.
If War of the Roses' third person camera isn't your thing, Greenman Gaming has Chivalry: Medieval Warfare 50% off the normal price. In addition, give the 20% off voucher a try (GMG20-P4DLK-FKYRS). I have really enjoyed playing Chivalry. It is simple to learn but difficult to master. The objective mode is an absolute blast. Each day this weekend, Greenman Gaming is putting a different game up for 75% off the normal price. Friday is kicking things off with Last Remnant. It was Square's first experiment with the Unreal engine and wasn't their best work. At this price, it's definitely worth a try for Squaresoft fans. Saturday brings Hitman: Absolution – Professional Edition. This is a fantastic price and is the cheapest price I can remember Hitman: Absolution being at. Finally, Sunday brings Deus Ex: Human Revolution on sale. Hopefully, the 20% voucher works for both Hitman: Absolution and Deus Ex: Human Revolution as it currently works for Last Remnant. Check out our review of Hitman: Absolution here.
Origin has a Dead Space franchise sale. Dead Space 1 & 2 are on sale for 50% off the normal price while Dead Space 3 is 30% off. The Dead Space series is considered one of the scariest game in this generation and is worth a play for adrenaline junkies. Check out our review of Dead Space 3 here.
Get Games has Borderlands 2 on sale for %60 off this weekend. It was a close contender for Game of the Year last year and has won high praise for merging the random loot grind of Diablo with excellent RPG/FPS gameplay. I have sunk countless hours in this game and highly recommend it for all FPS junkies. Check out our review of Borderlands 2 here.
Last but not least, GamersGate is holding a Batman themed weekend sale. Batman games are on sale from 30-50% off. I highly recommend picking up Batman: Arkham City and Arkham Asylum if you haven't played either games. They are both fantastic games that held my attention for hours. You do not have to be a comic book fan to enjoy these two games.