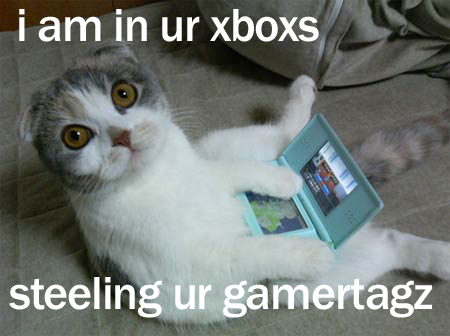 One of the leading creators of anti-virus and security software, Kaspersky, have recently made it a point to notify gamers specifically that they are one of the largest targets in virtual attacks across the globe. This is because their software, the Kaspersky Security Network (KSN), frequently detects 7,000+ attacks per day aimed solely at the gaming community. For those that are curious, the KSN is a cloud based security network controlled by Kaspersky.
On the attacks, Kaspersky made the following statement:
"It's important to treat your online gaming profile with the same level of security as you would your email or online banking details. Because all three can be just as vulnerable to attack from cyber criminals." said Wayne Kirby, Product Specialist, Kaspersky Lab Australia and New Zealand.
So what do gamers really need to be aware of on the internet? Kaspersky answers with the following information.
Direct attacks

In order to trap gamers, cyber criminals send emails with malicious links and attachments, disguised as coming from a legitimate gaming site. In addition, Kaspersky Lab's online database detects 5000 new malicious programs targeting online games a day.

Phishing sites

Cyber criminals create fake versions of well-known gaming sites with the hope of harvesting real password details from registered gaming accounts. In 2012, Kaspersky Lab recorded 15 million attempted visits to phishing websites designed to look like the pages of one of the largest developers of online games.
And lastly, some advice from the company in regards to keeping yourself and your information safe:
Tips to stay safe when gaming online

Always confirm the authenticity of emails before clicking on any suspicious links
Be suspicious of any gaming site emailing you to authenticate your details – rather than following the link, go directly to the site and login from there
Beware of downloading unofficial patches – sometimes Trojans are disguised as 'bonuses' and once downloaded, can steal all your personal data
Ensure your internet security system is kept up to date at all times to protect against the latest security threats
Be sure to check out the official Kaspersky website for more information.