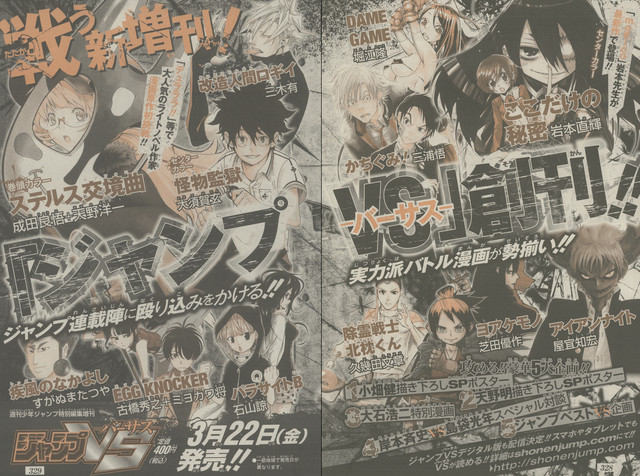 For those who don't know; "Jump VS" is an upcoming collection of 12 one-shot, action packed manga "Chapters" all collected into one magazine based around the heroes of the Shonen Jumps Universe.
Set for release in Japan on the 22nd of March, which happens to be tomorrow, this incredible idea of a manga will pit character against character from the weekly Shonen Jumps lineup. Naruto, Bleach, Toriko, One Piece and others could all be going head to head (Depending what artist draws/writes the chapter) within this mag making for some explosive and question answering battles! Who would win between Naruto and Ichigo? Keep your eyes open for this one…you might just find out!
The magazine will feature specials by well known artist along with a few one off drawings and panels from newcomers to Jump!
Check out some of the previews we've gotten below.
Illustrations by Masashi Kishimoto and Mitsutoshi Shimabukuro: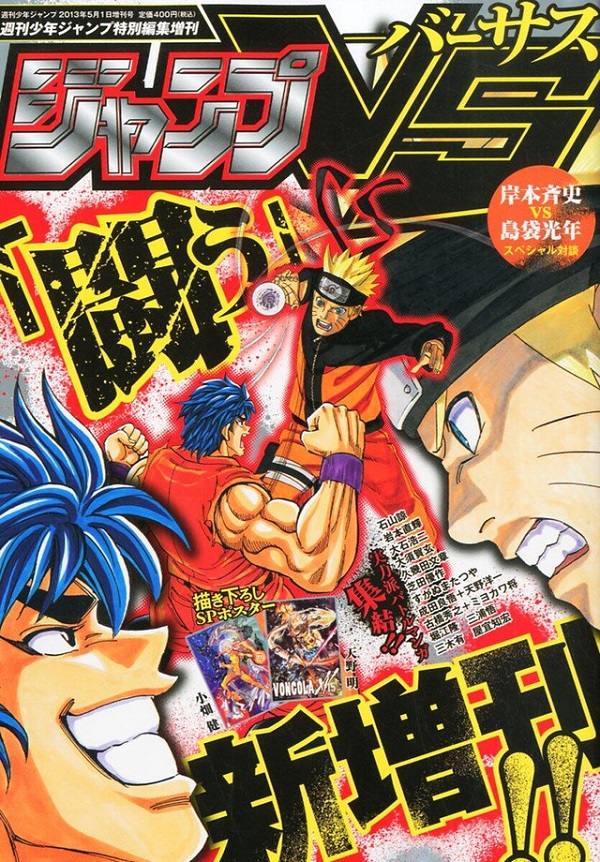 Takeshi Obata: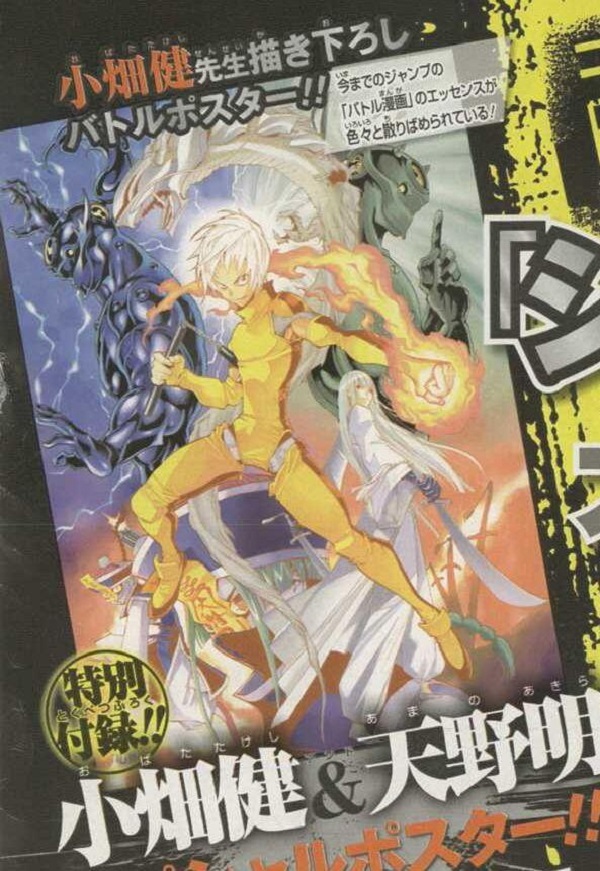 Akira Amano: