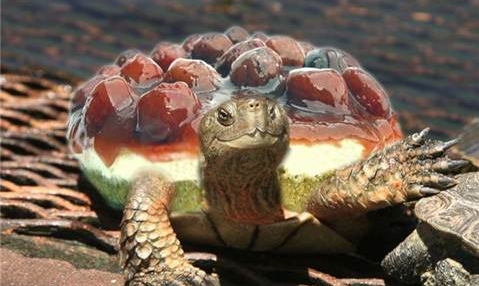 There are three very important questions that you have to ask yourself:
Do you like games? (If not, why are you even here?)
Do you like pie!? (Who the heck doesn't like pie!?)
Do you feel lucky, punk? Well, do ya?
What is Pie Day, you may ask? The history behind Volition's celebratory holiday is simple. Someone there gave up sweets for lent. The day after lent, he decided he wanted pie, and there was pie, and it was good. Now, on the precipice of their 8th Annual Pie Day Celebration this Monday, April 1, they're asking for friends to join in! Can you top the current record of 7 minutes for an entire pie eaten?
The rules are as follows:
Pie type is up to you.

You're responsible for your own pie.
Pie Day begins at noon CT.
Anything in a normal 9″ pie pan or bigger is legitimate, but it has to have been bred within the pan.
Official end time is 7:00 PM CT
Volition recommends you pick a pie you love – not just something you can only handle a single slice of. They also ask that you take the decision seriously – it may be the biggest decision you make all year. Failure to consume the entire pie will result in shame being brought upon your family, which will then honor-bind you to attempt a comeback with the same pie the following year.
Once you've finished your pie, be sure to let everyone else know by tweeting your empty pie pan with the hashtag #PieDay2013. You can also tune in to watch Volition destroy their pies in real time over on their Twitch channel, Monday at noon.