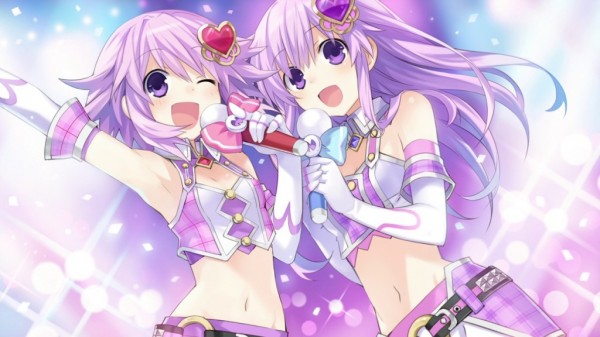 It looks like the whole "Idol" part of Hyperdimension Idol Neptunia PP's title will be the main focus of the game. Details for Hyperdimension Idol Neptunia PP have been revealed and this time around it looks like rather than an RPG or something similar, the game will be structured like an Idolm@ster game.
An online listing at HMV for the game has provided a number of details. Players will be playing as a producer who can choose four different CPUs to create a show with and players can increase the stats of their CPUs by using the game's adventure mode. These stats will help raise the CPUs idol status and it looks like that the idols may just fall in love at some point if the player handles things right.
Since the game is for the PlayStation Vita, it looks like players will be able to use it to touch the CPUs in various ways and they will react differently depending on where you tap them. The game's character models are being created by Tamsoft who has handled the Dream C Club games.