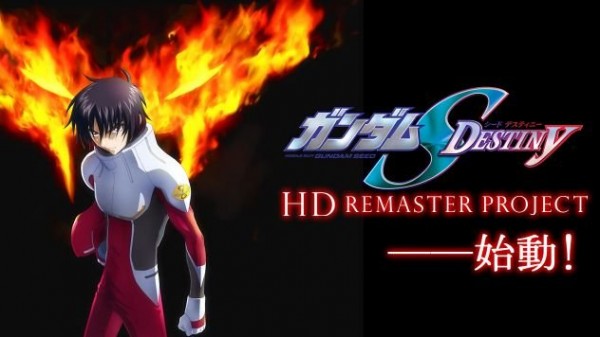 Bandai have deployed a trailer with subtitles for the upcoming Blu-ray release of Gundam Seed Destiny. Following a similar release format as the last remaster, Gundam Seed, Gundam Seed Destiny will be released in both limited and standard editions, split into four boxes with three discs each starting from June 21, September 25, December 25 and finally March 26 2014. The limited edition will contain a special storage box designed by the character and animation staff, disc jacket, booklet, audio commentary, clean opening and promotional videos.
While there is no sign of these remasters ever making their way overseas yet, Bandai are kind enough to ship Gundam Seed Destiny with English subtitles making this an import-friendly title. There is a catch, however, as typical of a Japanese release it might not be wallet-friendly. The limited edition will set fans back 21,000 yen (AUD$212) while the standard edition comes at a no-less comforting 18,900 yen (AUD$190). Multiply this by four and you might just have to sell a kidney!
Gundam Seed Destiny continues the story established in Gundam Seed, where a tenuous peace now exists between the Naturals of Earth and the Coordinators on the space colonies called PLANT. During a meeting between PLANT Chairman Gilbert Dullindal and the neutral Orb Representative Cagalli Yutha Athha an unknown squad of soldiers hijack the new Gundams being secretly built on PLANT, sparking the second Bloody Valentine War. Divisive among Gundam fans, the Cosmic Era timeline that encompasses Seed has proven to continue to sell well as a franchise.
The trailer for the HD remaster of Gundam Seed Destiny can be seen below.