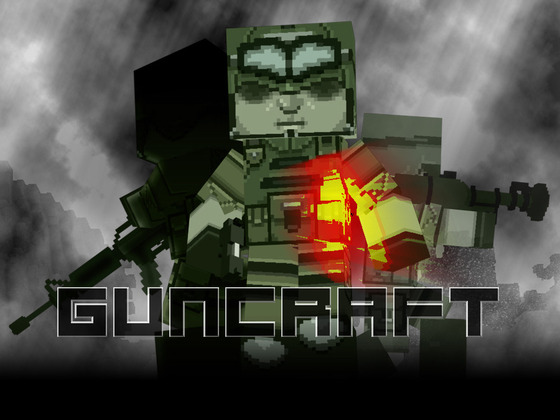 Reverb Publishing announced today that it would be helping the folks at Exato Games release their new PC title that has Minecraft in it's crosshairs – Guncraft.
Guncraft is a multiplayer voxel-based shooter that will be released for the PC and other digital game platforms.  It's goal is to give you all of the sandbox building you can get from Minecraft and then give you and some friends weapons and vehicles to destroy it all with.
Guncraft's features include:
Build up defenses and destroy enemy fortresses within all game modes, decimating rival defenses on the fly
7+ outlandish game modes for up to 16 players (Online/LAN), including:

"Lava Survival" mode where magma slowly rises as players build upward to avoid the instant orange death. It's a new variation of "Last Man Standing"
"Onslaught Mode" mode, where four players band together to fight off endless waves of deadly robot spiders, soldiers, drones, and aircraft

Create custom levels and characters
Voxel design married with hardcore FPS elements: Player controlled vehicles, perk/killstreak, class loadouts, clan system, and ranks
HUGE DLC Roadmap driven by the community, for the community, ranging from new modes to Gun Crafting and Skin Crafting
Guncraft has been submitted to Valve's Steam Greenlight project, which you can check out here.  Be sure to vote if you're interested.  You can also check out their official website here and sign up for the beta or pre-order the game for $15.  Also make sure you check out the trailer for the game below!