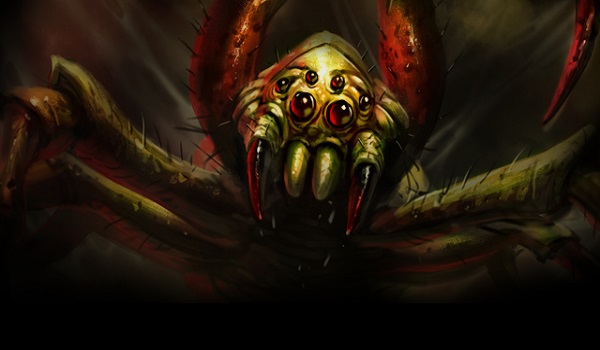 If you're a big fan of Lord of the Rings or just cooperative games in general then you're really doing yourself a disservice if you haven't yet tried out the awesome MOBA game, Guardians of Middle-Earth. With four players on each team and ridiculously balanced gameplay, this title developed by Monolith will result in many a late night as well as having the adverse effect of causing a brofist or three to be distributed across the internet.
This latest update adds an entirely new three-lane map re-skin of the Corrupted Mirkwood forest for free and of course what we've all been waiting for, an entirely new Guardian. This hero (or villain?), Unglob is a monstrous spider similar to Shelob, who besides looking freaky enough to intimidate all its opponents has some powerful and unique abilities to achieve dominance in the arena. As a Striker, Unglob weaves in and out of the battle, taking advantage of weak spots and attacking with devastating damage.
Unglobs' use of poison is sure to bring some additional shenanigans to an already fun filled title and you can purchase her off the Playstation Network or Xbox Live for just $2.50 or 160 Microsoft Points respectively (and don't forget the free map update either!).
Check out our full thoughts on Guardians of Middle-Earth over here at our review.