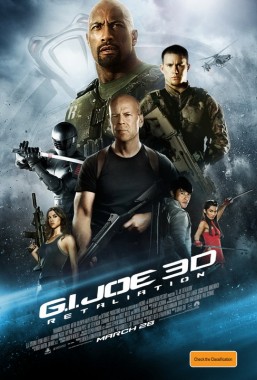 G.I. Joe: Retaliation is mere days away from its nation-wide release on March 28th. Today, we have two final promotional pieces for you.
The Jinx vs Snake Eyes clip shows the two characters – played by Élodie Yung and Ray Park respectively – duking it out in a practice sparring match that is meant to hone Snake Eyes' skills for his inevitable confrontation with Storm Shadow. But, the two are a little too committed and their competitiveness boils over.
The Land, Sea, Air piece is a featurette on all the "boy's toys" in the film. It's a really cool video, with interview snippets from The Rock (I will always call him that), Director Jon M. Chu and Adrianne Palicki as they talk about the action set pieces and what they entailed.
Watch both clips below, but remember to also read our own, freshly-posted review of G.I. Joe: Retaliation as well.
'Jinx vs Snake Eyes' Clip
'Land, Sea, Air' Featurette